Discover Coyote Valley Partners
SAGE – Sustainable Agriculture Education is a nonprofit organization dedicated to revitalizing multi-functional urban-edge agriculture – agriculture that provides food, environmental and community benefits –as an integral element of metro-region sustainability. Urban-edge agriculture sustains and contains cities. Using tools such as our innovative AgPark model and frameworks such as our New Ruralism concept, we engage in regional food and ag system planning and implementation in collaboration with community stakeholders.

Santa Clara Valley Open Space Authority is an independent special district – rather than a part of county government – and is governed by an elected board of directors.
The purpose of the Open Space Authority is to preserve key portions of the natural environment in order to balance continuing urban growth. Buying land, acquiring easements, contributing funds to joint conservation efforts, and careful land management are OSA's major preservation tools.
Today's Community Alliance with Family Farmers is the result of efforts by both farmers and urban activists working together for over 30 years. CAFF strives to build a movement of rural and urban people to foster family-scale agriculture that cares for the land, sustains local economies and promotes social justice.
Established in 1999, California FarmLink has developed a statewide program of economic development support for beginning, limited-resource, immigrant and other underserved farmers across the state.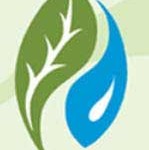 The Guadalupe-Coyote Resource Conservation District (GCRCD) is a special district of the state of California led by a volunteer Board of Directors dedicated to the conservation of natural resources in Santa Clara County.
Established in 1942 as a non-regulatory agency, Loma Prieta Resource Conservation District (RCD) was created to develop and administer a program of soil, water and related resource conservation in Southern Santa Clara County.
The mission of the Division of Agriculture is to fulfill the mandates of the State of California and to provide quality regulatory services to the citizens of Santa Clara County. The Division serves local businesses, protects public health and the environment, and promotes a wholesome and ample food supply. The County Agricultural Commissioner directs the enforcement programs of the local Division of Agriculture.
The Santa Clara County Farm Bureau is a non-profit organization dedicated to promoting and preserving farming and ranching in the Santa Clara Valley.We believe that farming brings economic and environmental benefits to all residents of the Santa Clara Valley.
The mission of the Silicon Valley Land Conservancy is to protect, promote, and enhance the natural habitats of fish, wildlife, plants or similar ecosystems, and the preservation of land areas for agricultural, recreational, educational, historic or open space purposes.
USDA Natural Resources Conservation Services, US Department of Agriculture, with support from the Hollister Field Office.